It's Your Credit Union
Your initial deposit of $25 or more opens your share (savings) account. 
Once you have opened your share account, you are a member of the St. Joseph Valley Community Federal Credit Union and are eligible for more services, if you qualify.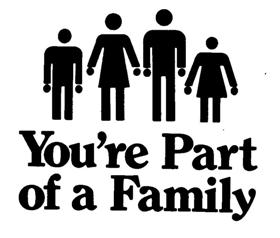 Important Information About Procedures for Opening a New Account
To help the government fight the funding of terrorism and money laundering activities, Federal law requires all financial institutions to obtain, verify, and record information that identifies each person who opens an account.
What this means to you:  When you open an account, we will ask for your name, address, date of birth, and other information that will allow us to identify you.  We will ask for your drivers license or other identifying objects (passport).  
All identification procedures will follow the USA Patriot Act Requirements and our own Customer Identification Policy adopted 9/24/2003.
Who Can Join
You may join the St. Joseph Valley Community Federal Credit Union if you…
LIVE, WORK, WORSHIP, OR ATTEND SCHOOL IN :
City of Three Rivers
Mendon
Constantine
Centreville
or the Townships of Constantine, Fabius, Florence, Lockport, Mendon, Nottawa, or Park.
New regulations now allow any one related to you by blood or marriage to join this credit union even if you don't live under the same roof.
If you already are a member of the credit union, BRING DOWN THE REST OF THE FAMILY!!!