For many Americans, owning their own home is the American Dream.  If  home ownership is your dream too, it can become a reality.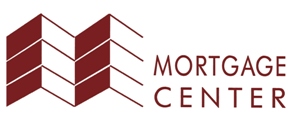 St. Joseph Valley Community Federal Credit Union has teamed with Mortgage Center to bring you a full range of mortgage products.  Whether you're a first-time buyer, building a new home, moving up, refinancing your existing home or have less than perfect credit, Mortgage Center is working for your best interest.
Mortgage Center offers…
Second Saver – No PMI Option

Zero & Flexible Down Payment Options

10, 15, 20, 30 & 40 Year Fixed Rates

Paying off land Contracts

FREE Pre-Qualifications   & Pre-Approvals 

Formal Mortgage approvals over the telephone
Through the partnership with our Mortgage Center, we will offer you the best rates and products around.  Let us be your   "LENDER FOR LIFE". 
Rates are subject to change each day, so please visit our Mortgage Center web sitefor current information and to apply for your mortgage online.  Or you can call the Mortgage Center at 888-562-6865, Monday through Wednesday from 8:30 A.M. to 6:30 P.M., and Thursday and Friday from 8:30 A.M. until 5 P.M.
Want an estimate on how much of a mortgage you can affored?  Go to our Mortgage Calculator.